4.c: OGC compliant and high performance OGC-services as well as its metadata
December 31, 2021
• 1 Comment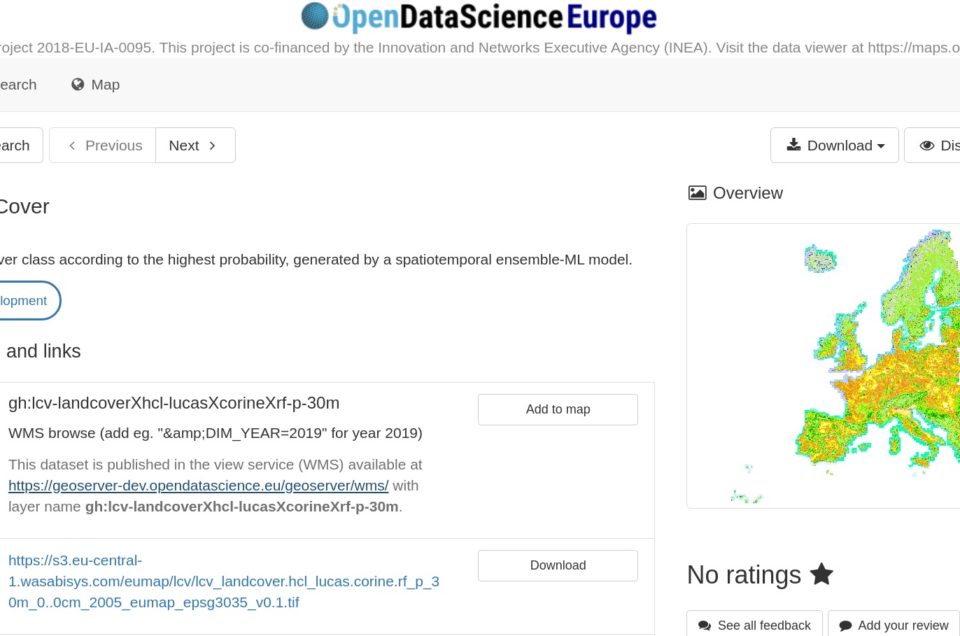 Prepared by: CTU and mundialis
---
Executive summary
OGC compliant and high performance Open Web Services (OWS) WMS (Web Map Service) and WFS (Web Feature Service) are provided by Geo-harmonizer map server running at https://data.opendatascience.eu/geoserver.
Raster datasets produced throughout the Geo-harmonizer project are accessible in two main data formats: cloud-optimized file-based GeoTIFF format and OGC WMS. Vector datasets are primarily accessible via OGC WFS. 
Metadata records provided by Geo-harmonizer catalogue have been updated in order to contain appropriate information about the format in the Technical information section. Download and links section has been extended by WMS/WFS links.

Eumap library has been extended by a new function that allows filtering URL links by specified format. See related Gitlab issue and updated tutorials for Python.