7.b: A maximum of 3 summer schools/training sessions within EU
June 30, 2022
• 1 Comment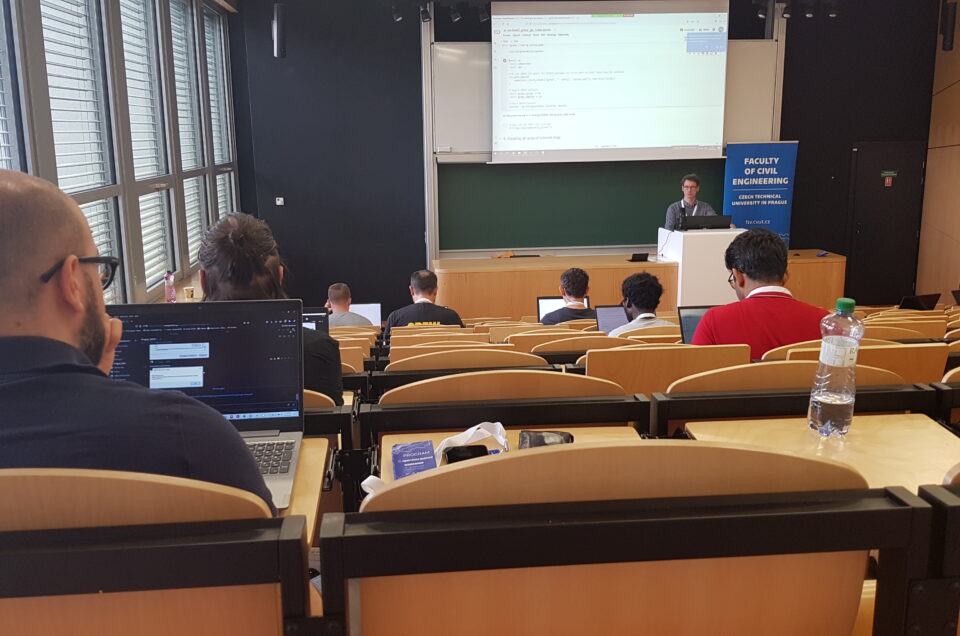 Prepared by: OpenGeoHub / CTU / Terrasigna
---
Executive summary
The project has organized two (2) 5-day workshops:
September 6–12, 2021, Wageningen International Conference Centre (WICC), Wageningen, The Netherlands: "Spatiotemporal modeling of European Landscapes and Climate 2000–2020: using EO and Machine Learning" (https://opendatascience.eu/workshop-2021/);
June 13–16, 2022, Faculty of Civil Engineering, Czech Technical University in Prague, The Czech Republic: "Connecting Europe through Earth Observation and Open Data Missions" (https://opendatascience.eu/workshop-2022/);
The workshops consisted of internal and public meetings with training sessions, discussion panels and workshops. The workshops have been relatively well attended (considering the corona restrictions) with about 50–60 participants at site and about the same number connected and following virtually.
Both workshops have been video-recorded and the videos are (will be) registered under an open data license from:
In parallel to the workshops we have submitted technical documentation to the peer-review journals to ensure quality control of the methods used. The training materials have been uploaded to computational notebooks and/or software documentation including:
In addition to international workshops, we have also organized a co-development session in Bucharest  4–7 April 2022 and which was hosted by TerraSigna, partner in the consortium. This was an opportunity to go through the Activities 1, 2, 3 and 4 and write down remaining issues and try to resolve technical problems by directly developing and testing code at site.