Geo-harmonizer project report
September 30, 2021
• 2 Comments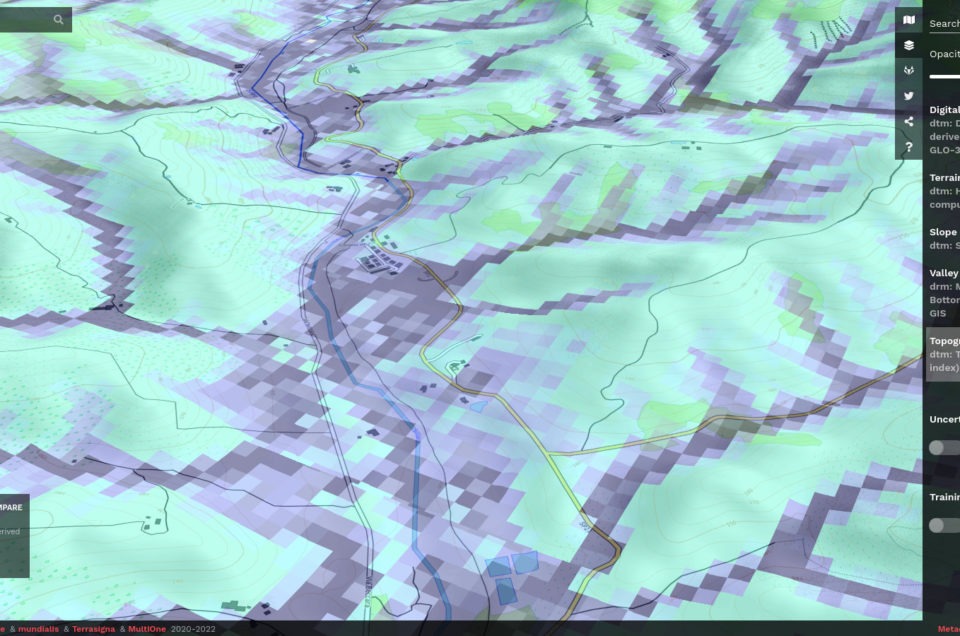 Official project outputs
A complete list of project outputs is available here. To subscribe for the newsletter and receive monthly updates, please visit this link.
---
Software outputs
Published libraries, plugins and web-GIS solutions:
The python library eumap has been built to enable easier access to several spatial layers prepared for Continental Europe (Landsat and Sentinel mosaics, DTM and climate datasets, land cover and environment quality maps), as well the processing classes and functions used to produce them. The library implements efficient raster access through rasterio, multiple gapfilling approaches, spatial and spacetime overlay, training samples preparation (LUCAS points), and Ensemble Machine Learning applied to spatial predictions (fully compatible with scikit-learn). The eumap QGIS plugin enables access to the data catalog through QGIS.
ST_LUCAS was developed as a complete system for harmonization, aggregation and distribution of LUCAS in-situ observations, consisting of a server providing access to the data through an OGC interface, as well as clients for consuming the data from QGIS and Python.
Sample services were developed as examples for setting up web processing capabilities through OGC WPS and Actinia.
A QGIS WPS Plugin was built (in cooperation with OpenGeoLabs s.r.o) to extend the capabilities of QGIS with accessing OGC WPS.All Geo-harmonized project software can be followed via the project GitLab repository.
---
Datasets
Datasets are usually released using Zenodo.org, in the case they exceed the limits of zenodo, they are published only via our Wasabi cloud service. Metadata for all released layers: https://data.opendatascience.eu and https://stac.opendatascience.eu. Production steps: https://gitlab.com/geoharmonizer_inea/spatial-layers. Geo-harmonized data via the official portal for European data: https://data.europa.eu/data/datasets?catalog=opendatascienceeurope
Datasets released so far:
---
Training materials
Python tutorials:
R tutorials:
Video tutorials:

A copy of Videos with DOI is available via: Open Data Science Workshop series (see also complete list of videos).
---
Publications
To subscribe for Geo-harmonizer publications please use the project code "2018-EU-IA-0095". Currently submitted / published publications:
---
Events organized
Complete list of events is available here.
International workshops: