Output 3.c: Seamless environmental quality maps, climate change indicators, and potential natural vegetation
March 1, 2021
• 2 Comments
Prepared by: OpenGeoHub, CTU in Prague, mundialis and Terrasigna
---
Executive summary
Seamless environmental quality maps related to milestone 7 are currently represented by Monthly Particulates (PM2.5) Predictions computed using Machine Learning for year 2018.
We have prepared the following list of layers:
PM2.5 monthly maps for the year 2018
Number of pixels used for monthly products
The layers were prepared at 1-km spatial resolution. All processing was implemented using Python in combination with GDAL and GRASS GIS.
All layers are available publicly as Cloud-Optimized GeoTIFFs for download.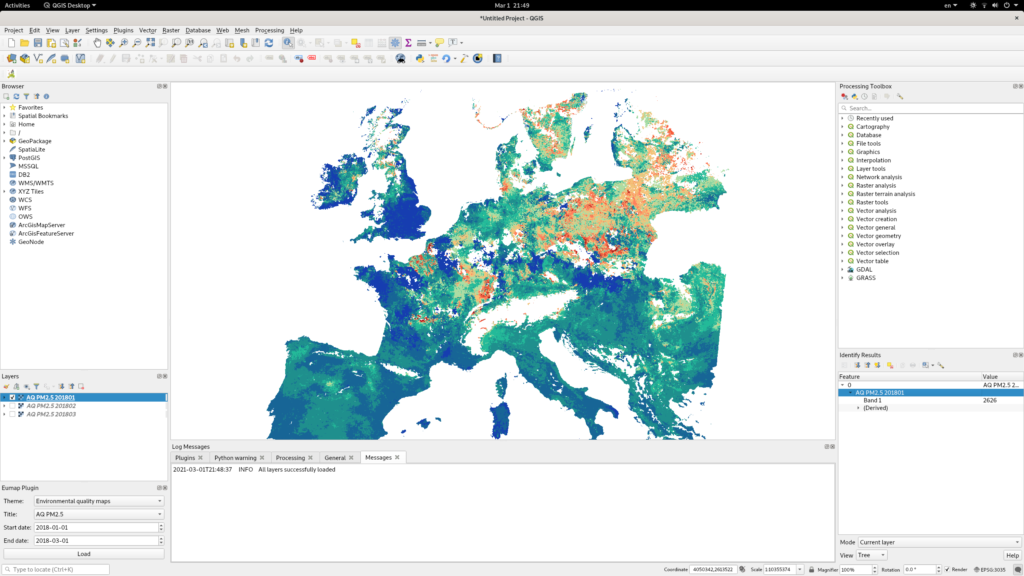 Climate change indicators and potential natural vegetation maps will be released on June 2021 by milestone 8 and milestone 9.